The fastest way to pay in restaurants
Scan the QR code
View the menu
Split the bill
Add a tip
Pay in 10 seconds
Leave a review
Seamlessly built into your existing service flow
Trusted by leading hospitality brands
From QSR to Michelin star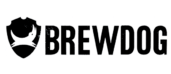 Get started with Pay at Table
Drop us your details below and we'll reach out within the next 24h
Retain your staff
Reward your team with consistently high tips
22% tip rate on average for top performing restaurants.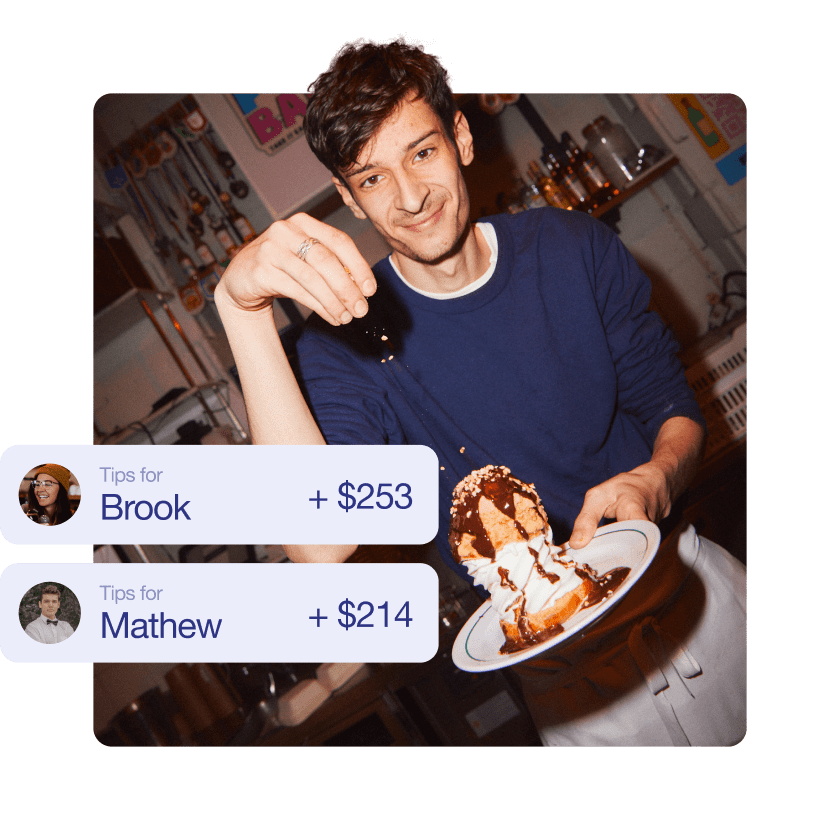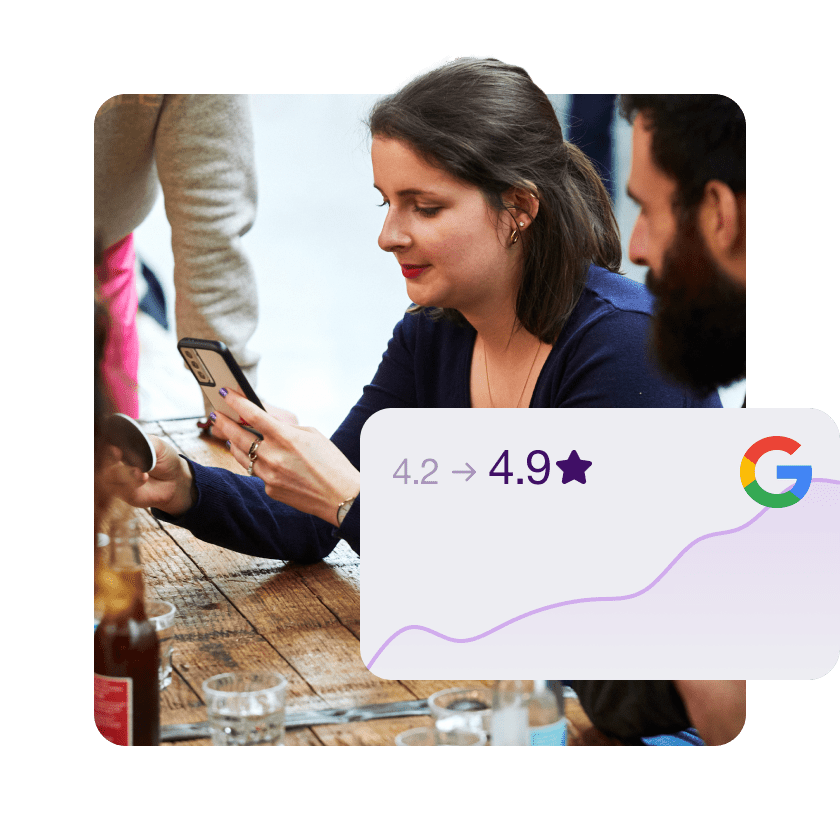 Boost your reputation
Multiply your 5★ Google reviews by 5
50% of customers leave a review after paying with sunday. Reply to all your reviews in seconds with a single dashboard.
Increase your revenue
12% uplift in spend with digital menus
Design and manage digital menus that are always accessible to guests, drive upsells and reordering.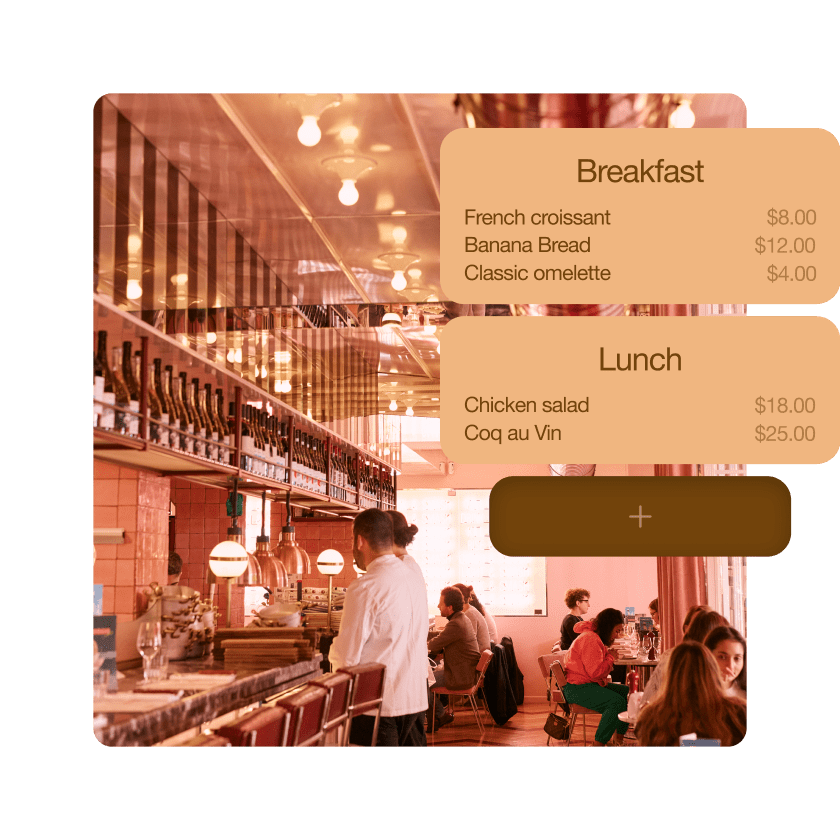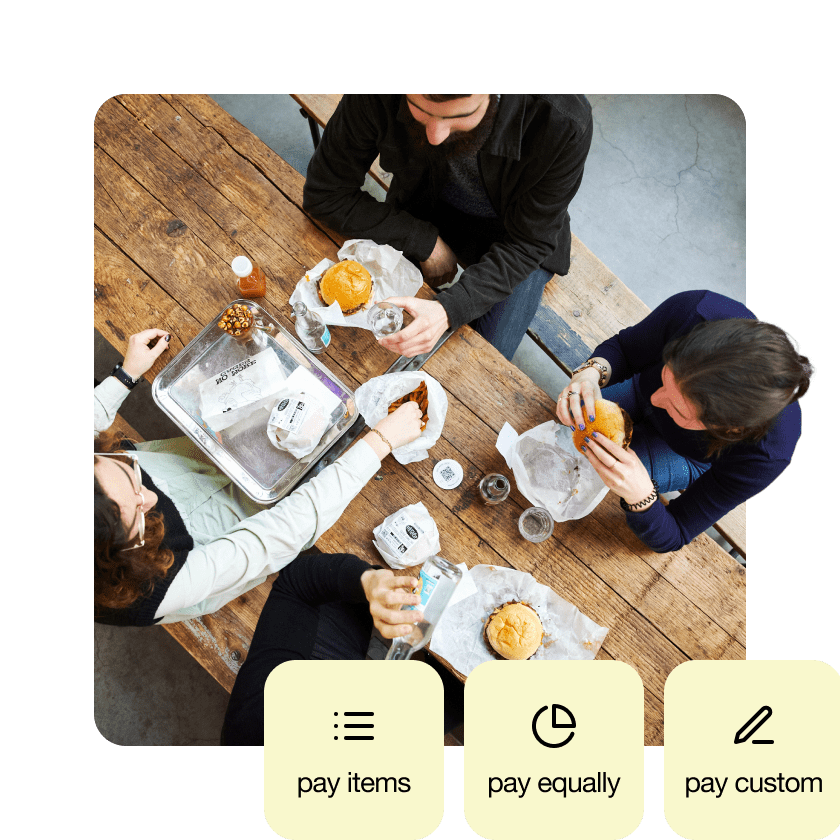 Turn tables faster
Save up to 10 minutes processing payments per table
With the scan of a QR code, customers can split the bill however they want, add a tip, pay, leave a review in a matter of seconds. That's more time for your team to focus on delivering excellent service.
Get actionable insights
A backend dashboard to manage all your payments, and to collect valuable data that drives business growth
Track sales performance
Identify top performing staff members
Analyze guest feedback
Seamlessly integrated with the hottest POS systems
No need to change your current workflow








QR codes are what allow sunday to transform the painful wait for the bill into something that takes seconds. Guests can not only view the menu but can settle their bill, how they want in as little as 10 seconds. Restaurants can now focus on the essentials – cooking amazing food and offering a great customer experience.

Do guests need to download an app?

sunday is not an app and so you guests will not find it on the App store or Play Store. The moment customers scan the QR code they are redirected to a web app giving them access to your menu and allowing them to pay at the end of their meal. They have the option to create a sunday account to save their preferred payment method for future use.

What point of sales (POS) do you support?

Our solution integrates with all major POS systems including Lightspeed, Tevalis, NCR Aloha, RES3700, Ikentoo - see the full list of current integrations here.

How will I make money through sunday?

sunday charges a small fee to the end user. This allows us to provide our restaurant partners with lower card processing fees. In addition, with the use of digital menus, that encourage reordering and make service more efficient, restaurants are seeing a 10-20% uplift in spend.

Is setting up sunday easy?

Setting up sunday could not be easier. Once your contract is signed and if we integrate with your POS, we can get you up and running in as little a 7 days. We will need you to register your account, send us your table plan and we'll take care of the rest, including producing your QR codes and mailing them to you.

Can guests order through sunday?

Our Pay at Table solution, most suitable for casual dining, upscale restaurants and bars does not have an ordering functionality. Servers take orders as they normally would, but save time when it comes to processing payments. If you are after an all-in-one solution, check out our Order & Pay QR codes here.