The smartest way to order & pay
A mobile ordering solution for an enhanced guest experience. A QR code and phone are all they need
Built to streamline operations
How leading hospitality brands are taking orders
Perfect for quick service restaurants, bars, outdoor terraces, entertainment venues and hotels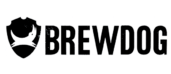 Get started with Order & Pay
Drop us your details below and we'll reach out within the next 24h
Retain your staff
Guarantee your team high tips
22% tip rate for high performing restaurants.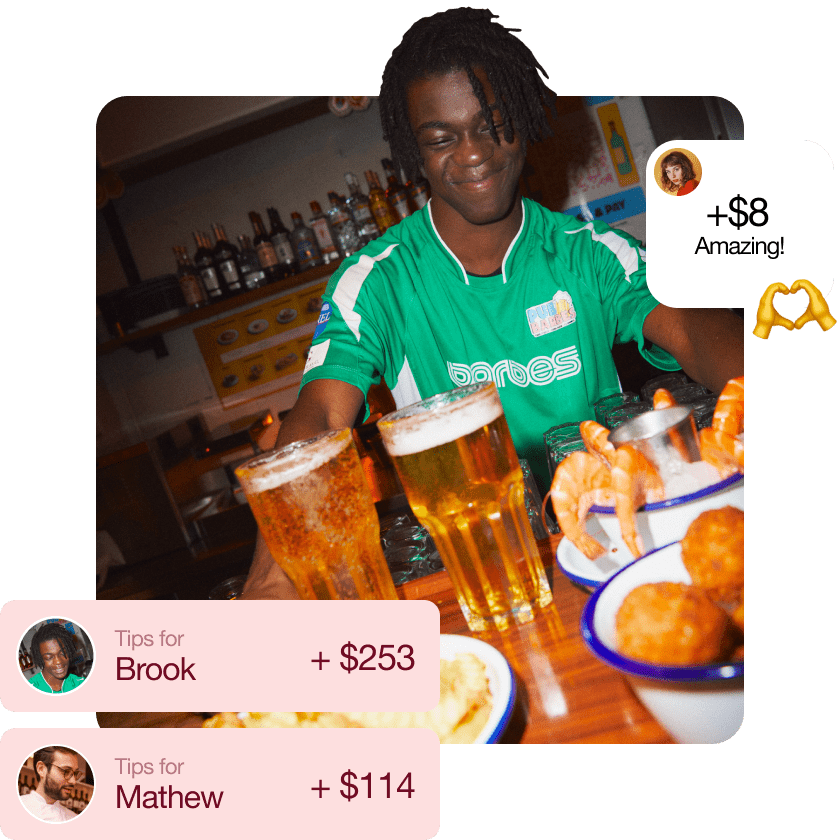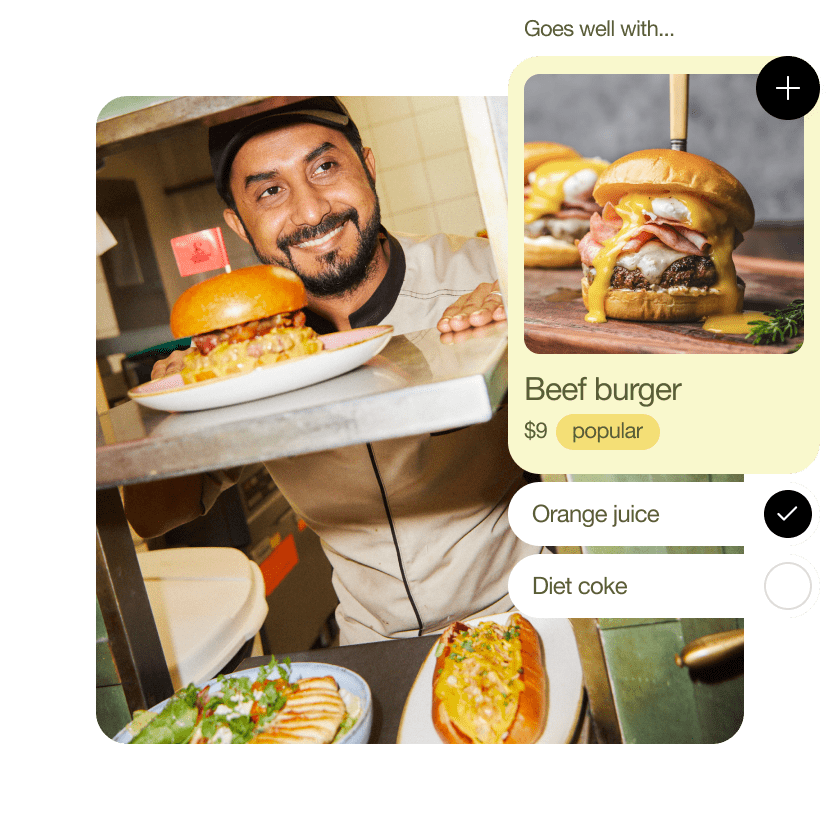 Increase turnover
12% increase in spend with digital menu
Design and manage digital menus that are always accessible to guests, drive upsells and reordering.
Boost your reputation
Multiply by 5 your 5★ on Google reviews
50% of customers leave a review after paying with sunday.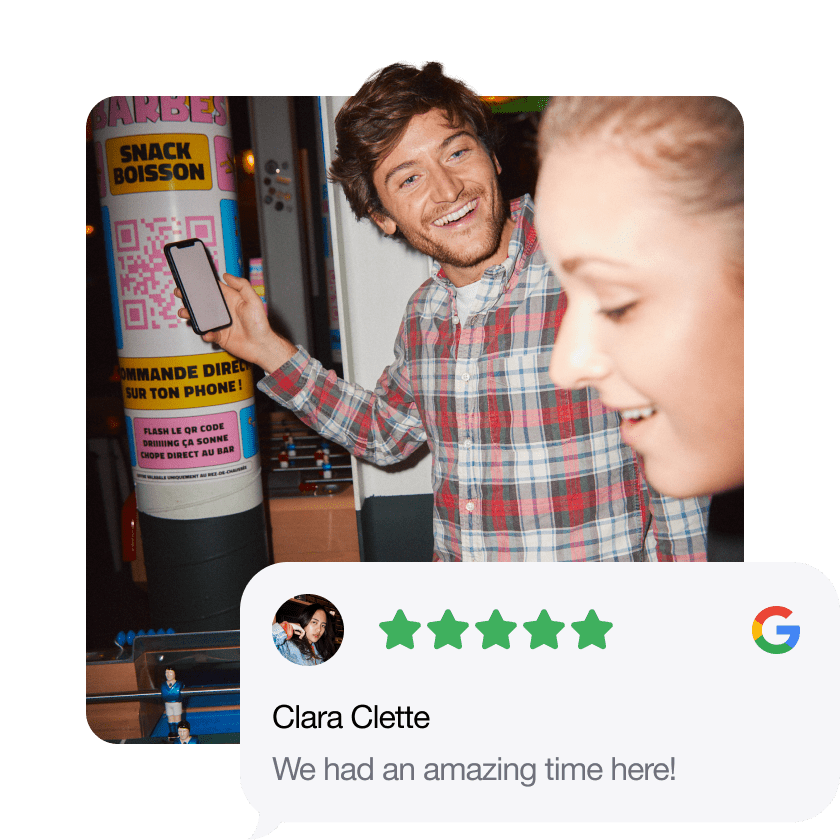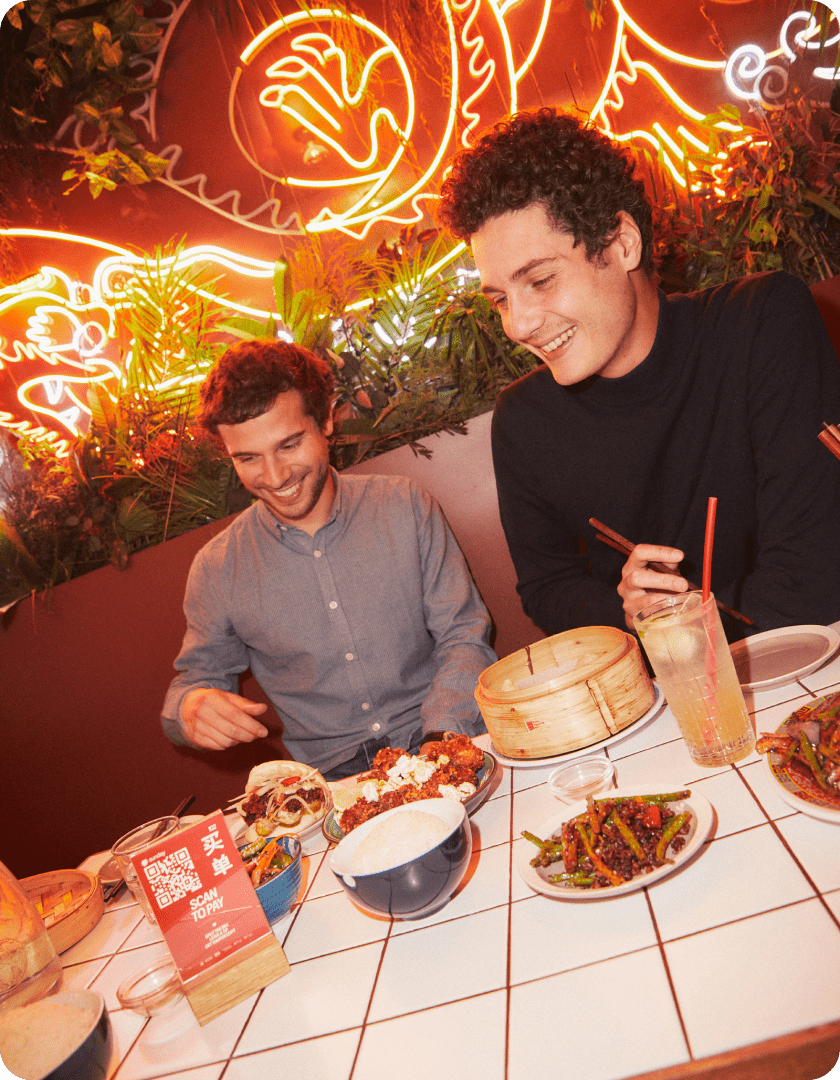 Eat in
Counter service
Opt to have orders come through your main counter and notify customers when collection is ready. They can then head back to their table to enjoy their stay.
Table service
Customers can order and pay directly from the comfort of their table, and have their food and drink brought to them when ready.
Takeaway
Scan to go
Do more with less. Let customers order on site and enjoy their meal to go, allowing you to serve more customers with your existing resources.
Click & collect
Let customers order from the comfort of their sofa, or office desk through your website and social channels.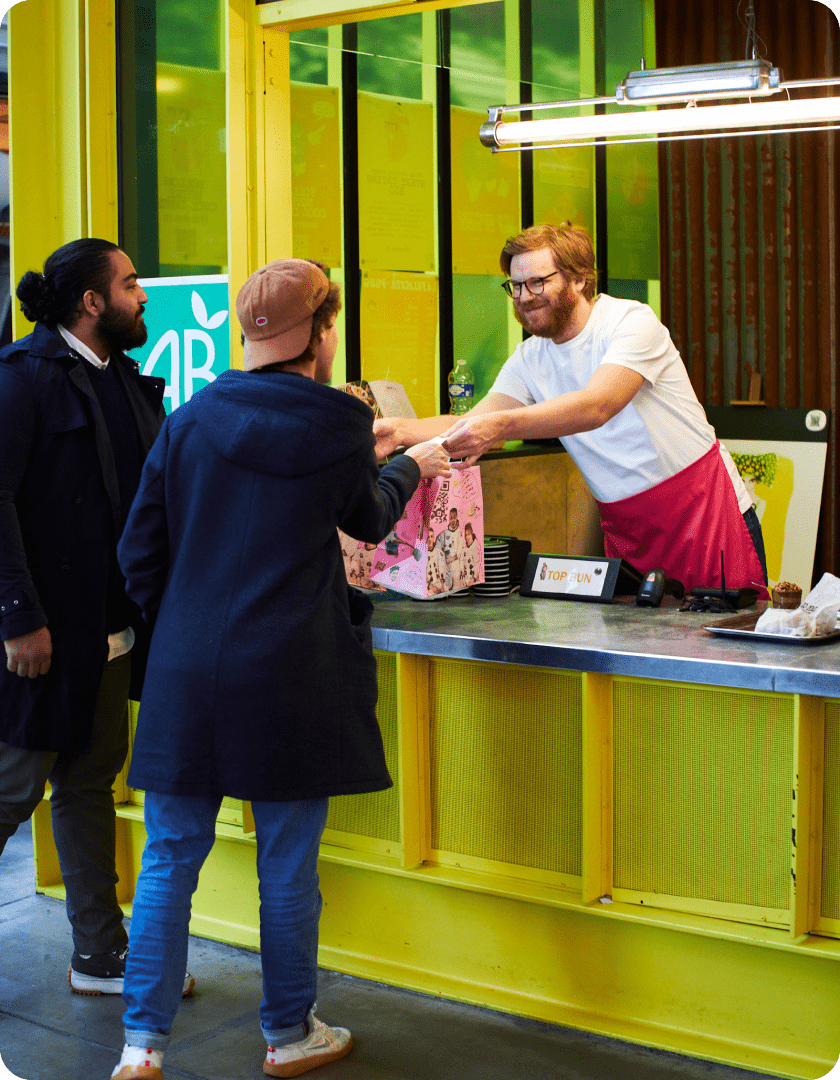 Seamlessly integrated with the hottest POS systems
No need to change your current workflow












Our Pay at Table and Order & Pay solutions require QR codes to function. For Order & Pay, you can choose to have QR codes on each table or have a single QR code that services your whole venue (think billboard sized posters!).

What's the difference between 'Scan to Go' and Click & Collect?

Scan to Go - a customer is at your venue, scans the QR code on site and places their order. They wait until their order is called, and then head back home, or elsewhere to enjoy their food & drinks. Click & Collect - You host your unique Click & Collect weblink on your website, social media profile, email campaign and anywhere else. Customers are then able to place an order remotely, say from their sofa or office desk, and come and collect it when it's ready.

How do I manage sunday on a day-to-day?

When you join sunday, you'll be given access to a powerful backend dashboard. With this, you'll not only be able to follow tables and payments in live, during service, but you'll also use it to gain insights on your business, manage your reviews and much much more!

Do I need photos for my menu?

Order & Pay comes with smart, dynamic menus to help guide customers with their orders. Photos are not mandatory but strongly encouraged!