Upsell & cross-sell
Would you like a side of fries with that steak? Or a brownie to end the night? Drive average ticket value by showcasing recommended items before guests are ready to order. An extra couple of side dishes are enough to make a big difference!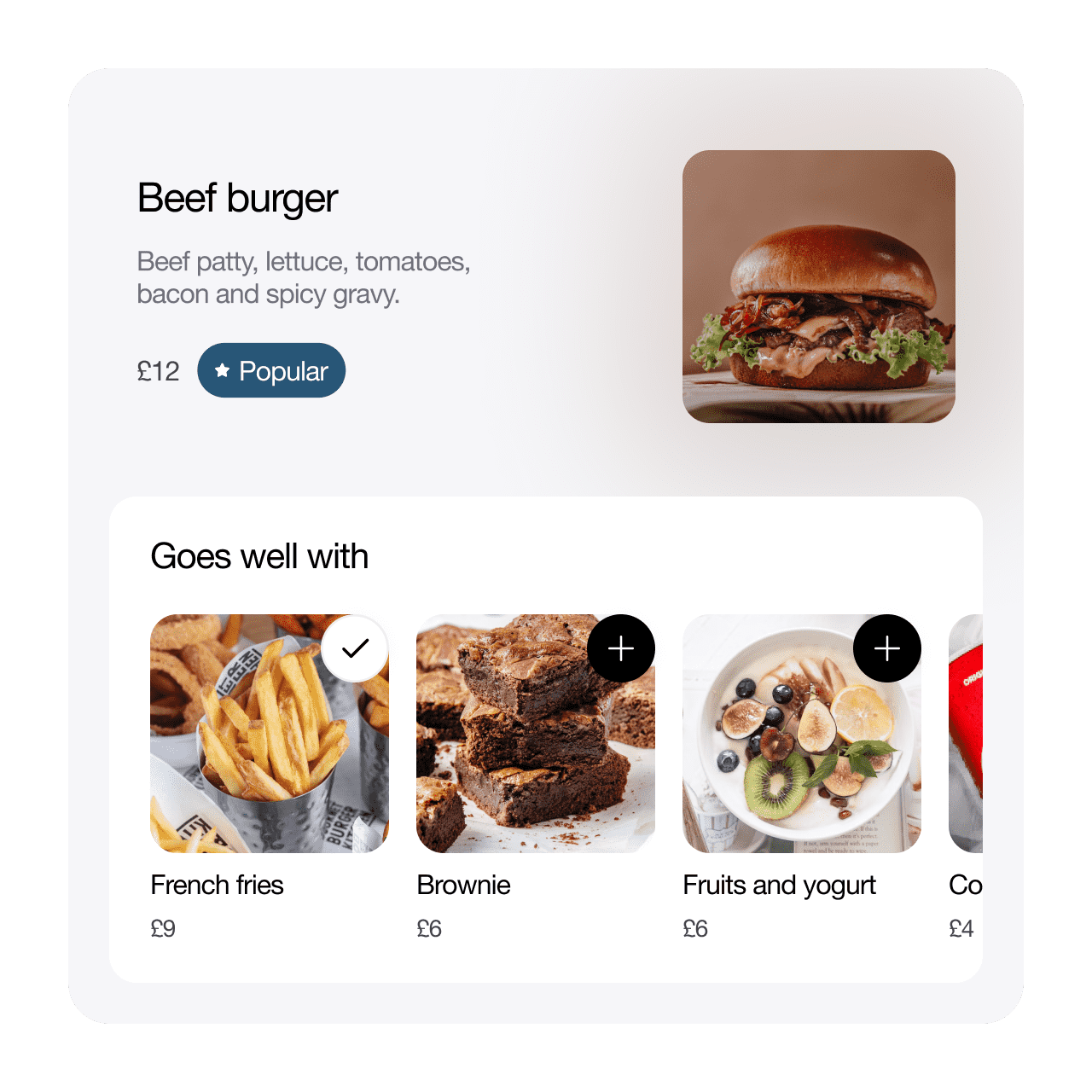 Your brand in the spotlight
Highlight your brand universe: photos, logos, social media, etc.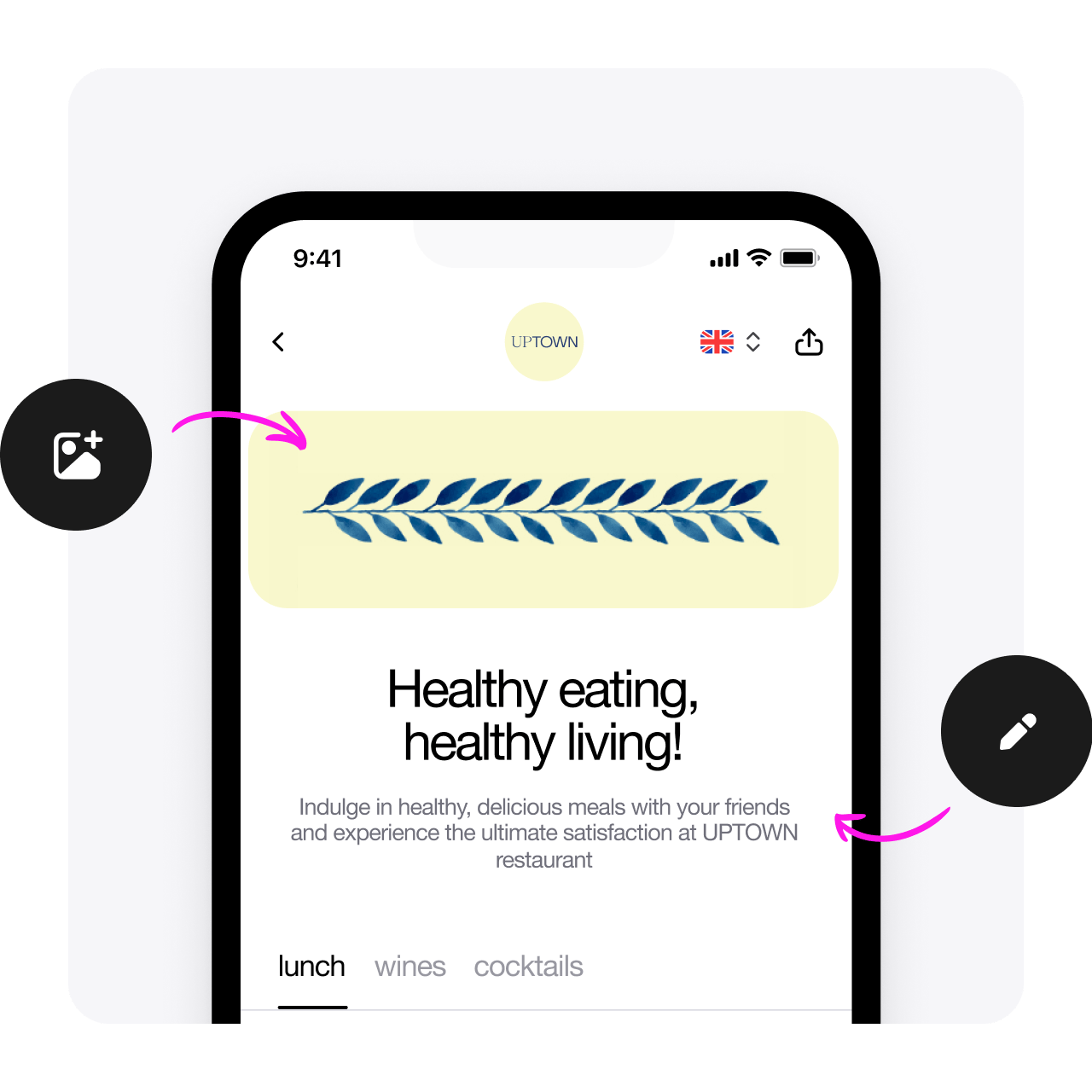 Allergens, tags & extras
Add relevant tags to any menu item that make it easy for guests to identify allergens and other specifications. You can also add extras and modifiers that allow diners to customise their dish - think "more cheese", "XXL" or "make it Vegan".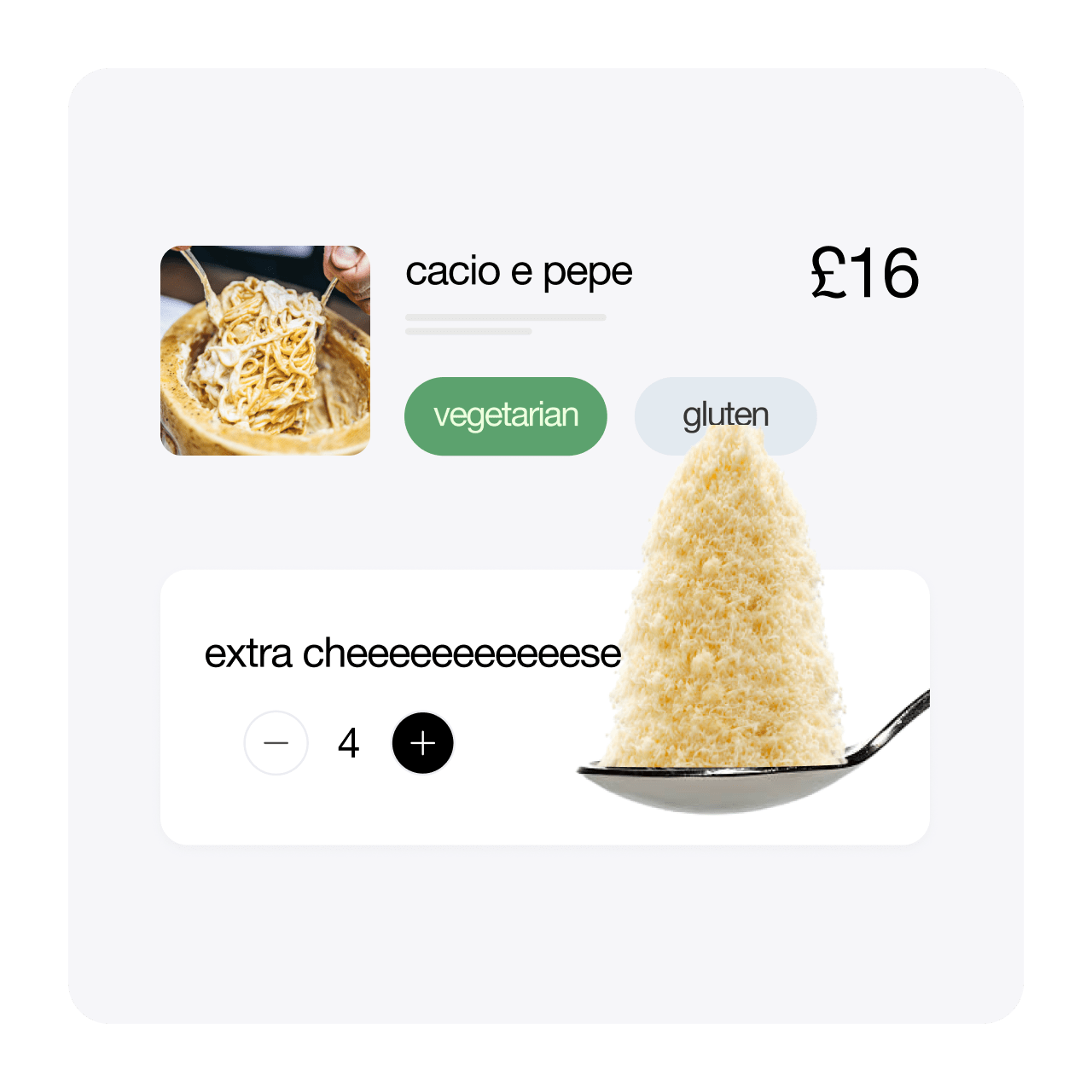 Time & zone configurations
Have a brunch menu or happy hour special? You can configure at what time and day menus are visual, along with assigning them to specific zones, like a lobby that only serves snacks and drinks.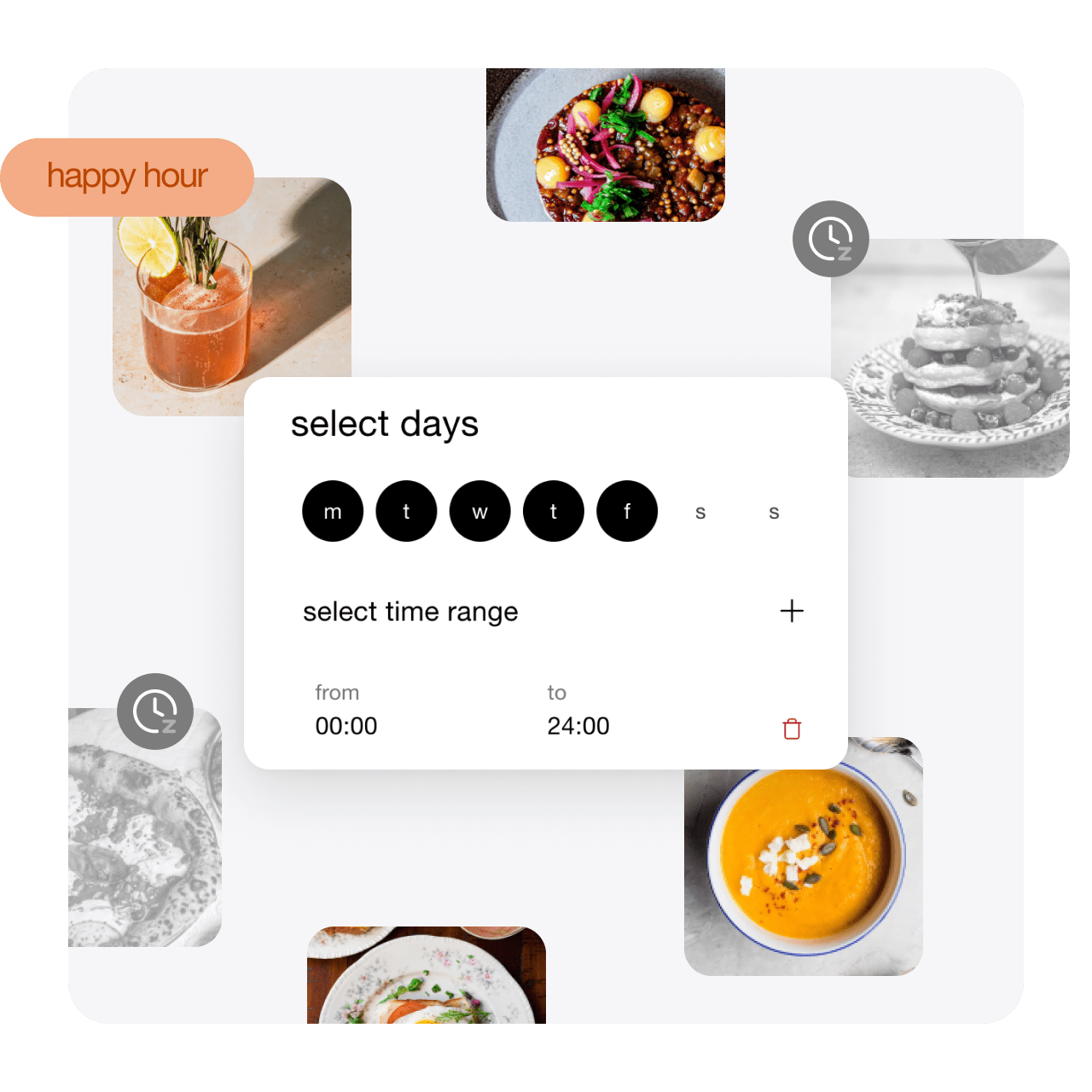 Automatic translations
Create your menus in English and we'll take care of translating them into different languages making them accessible for your international diners.